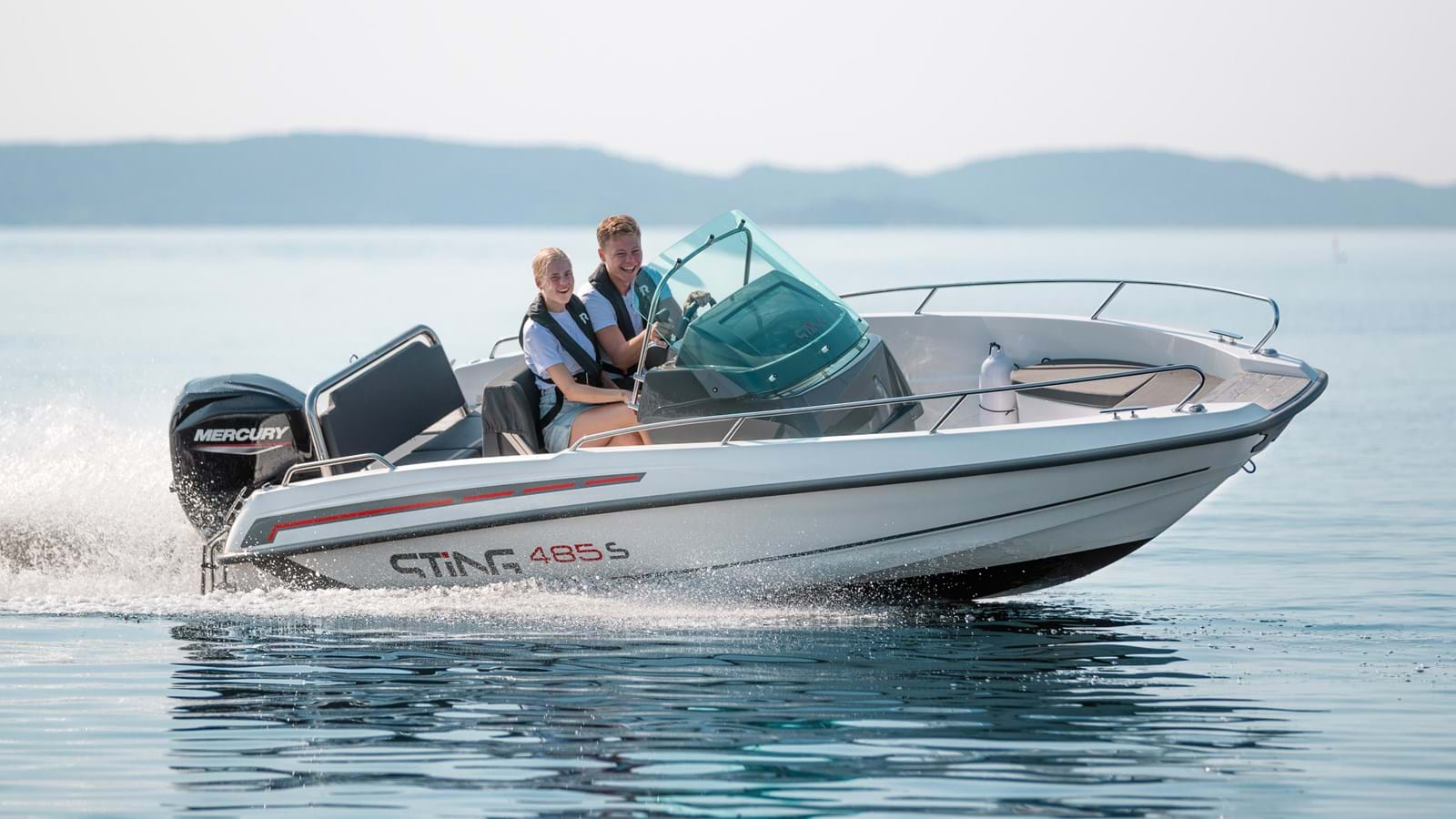 Press release: Frydenbø meets increasing demand for boats – buys the boat factory Mirage Boats in Poland
Frydenbø Marine invests and are gearing up for the increasing demand for the boats Nordkapp and Sting. Frydenbø Boats AS will now be the main owner of the Polish boat factory Mirage Boats, where Frydenbø's own brands are produced.
In recent years the boat sales have been very good and Frydenbø Boats AS has claimed an even stronger position in the Scandinavian boat market. 
- We are aware of the demand for our boats in the market, and we must make sure that we are able to meet this increasing demand. The acquisition of Mirage helps to secure this capacity, says Trond Underhaug, co-owner and acting CEO of Frydenbø Marine.  
The cooperation with the production company Mirage Boats started in 1999, at that time through Nordkapp Boats AS. In 2019 Frydenbø bought Nordkapp Boats, and later merged the companies into a joint ownership, Frydenbø Marine, where the owners Ronny Antonsen and Brødrene Underhaug AS further joined.  
- Mirage has produced and distributed boats for the Nordic market for many years, and we are very happy to have come to an agreement on a solution that provides continued development for the factory. It is important for the operations and for securing jobs here in Augustów, says Hubert Roszkowski, general manager of Mirage Boats.  
- We have great ambitions connected to continued growth and development within our boat business, and further development towards the European market. By securing capacity and ownership at Mirage Boats, we take an important step towards that direction, says Knut Herman Gjøvaag, CEO and owner of Frydenbø Group.  
About the companies:  
Mirage Boats is a Polish company, based in Augustów which specializes in production of laminated boats, as well as boats with aluminium hulls, and they are currently producing approximately 1300 boats a year. The company has about 300 employees, where the lamination- and assembly department is employing most of the staff.  
Frydenbø Marine has their headquarters in Sarpsborg and is one of the five business branches within Frydenbø Group. Frydenbø Marine consists of the companies Frydenbø Boats, Outboard Services Nordic, Frydenbø Milpro and Mirage Boats.  
For questions related to the information presented in this press release, please contact Silje Ulla-Zahl, CCO Frydenbø Group, suz@frydenbo.no +47 928 35 966.